We're really happy to be announcing a new, powerful feature that might even make it simpler to model your business cash flow.
The Old Way
Finanscapes has always allowed you to model ongoing/ repeating costs (called Overheads), but until now, if you expected it to go up at some point in the future (either just once or every year) you would have to list each price as a separate overhead. For example, if the rent on you premises went up every year you'd have to create three separate items, one for the first year (at the starting rent), a second for the second year's rent at the higher amount and a third for the last year's rent.
The New Way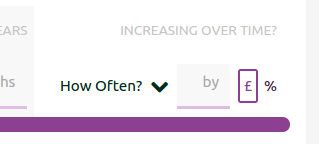 From today though, things get simpler! You now create a single overhead item, and if you expect the cost will change over time, use the "Increasing Over Time?" column. Just select How Often it will increase (Monthly, Quarterly, Annually or in specific months), enter how much it will Increase By and select whether that's a percentage increase of a fixed amount.
So now, when you're modelling your business insurance you could factor-in a 5% increase in your premiums every year: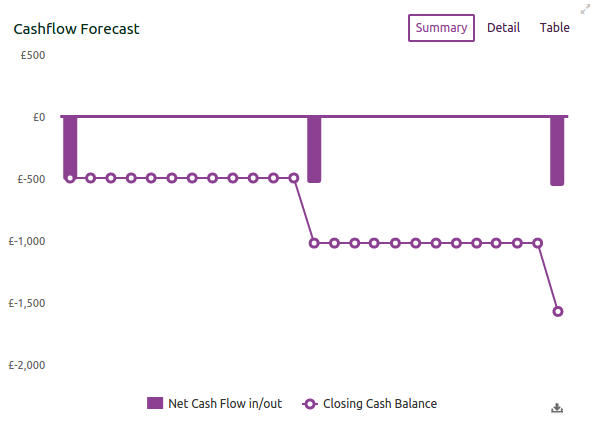 Or if you know your rent will go up by £200 every May, select Adhoc Months from the "Increasing Over Time?" column and select May.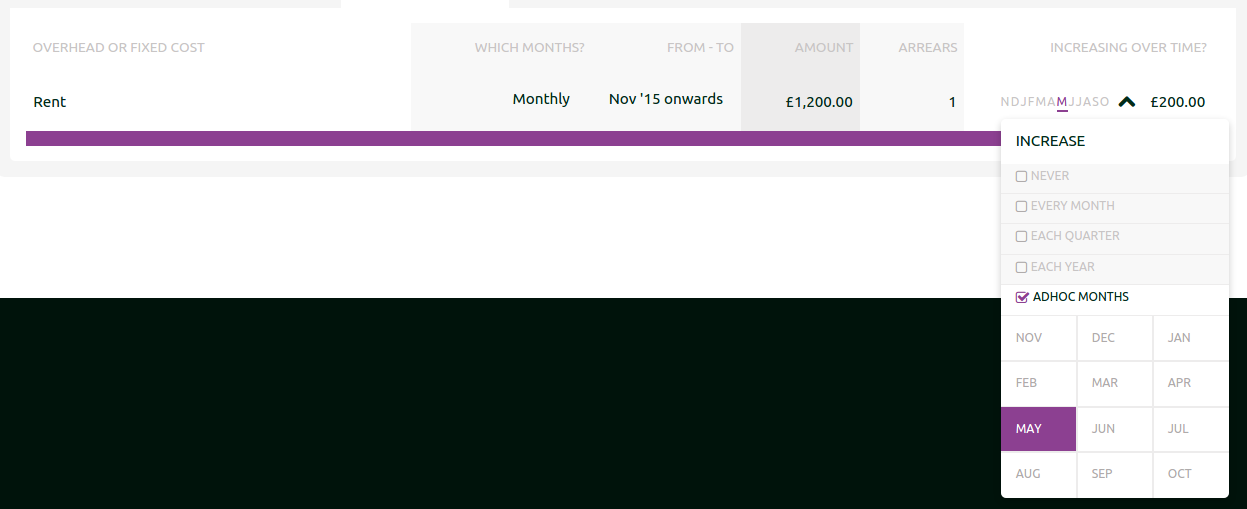 Making Changes
It goes without saying that anything that you enter can be updated at any time by hovering over the row in the list and clicking the pencil button that appears over on the right hand side. Make your change, press the Save button and everything on your dashboard and product summaries is immediately recalculated to take the changes into account!
What About your Old Forecasts?
We've preserved your old Overheads just as they were. They're now displayed using the new layout, and you can update them to use the new Increase functionality, but if you don't need to that's fine - leave them as they are and this new functionality won't have any effect.
Test It Out
Give it a try yourself without even registering - jump straight to the Overheads page and have a play around. We'll create an empty forecast for you automatically if you don't have one already. Once you've added something, pop to the Dashboard page to see how the cashflow and P&L shape-up.
Any questions? No problem, give us a call on 08000 24 89 24 or send us an email on contact@finanscapes.com and we'll get straight back to you.