Why is Forecasting So Valuable?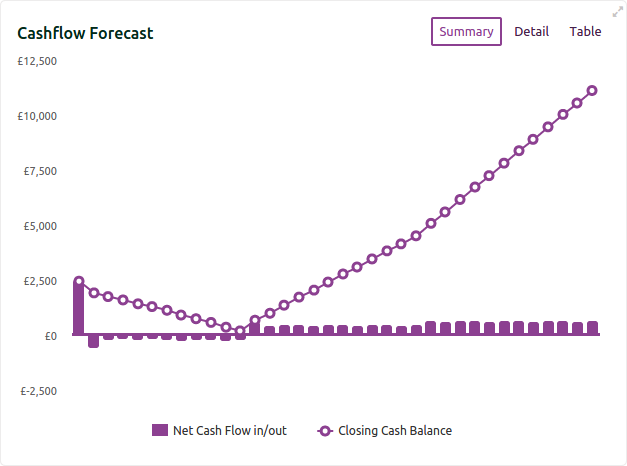 Profit and cash flow forecasting are important because:
Cash flow problems kill businesses - even if they are profitable. Wouldn't you like to know in advance, so you can take the right action rather than stumble into stress and worry?
Forecasting is cheap. Failing is expensive. Model your business and your ideas before you take action. Better-informed decisions mean stronger businesses.
Modelling scenarios is quick and easy but you can only take your business down one path at a time. Wouldn't you like to know which ones are profitable without having to try each one out?
It's Free - Give it a Try
The general who loses a battle makes but few calculations beforehand. Thus do many calculations lead to victory, and few calculations to defeat: how much more no calculation at all! It is by attention to this point that I can foresee who is likely to win or lose.

Sun Tsu - The Art of War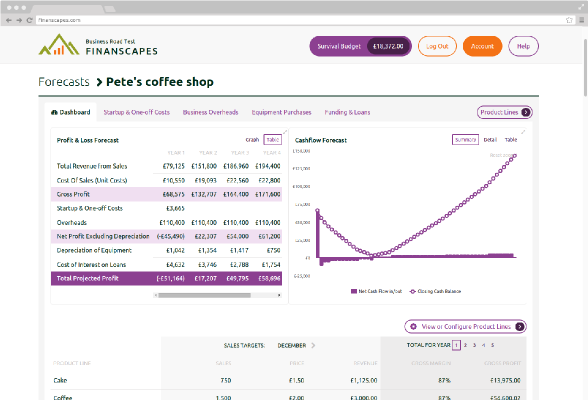 Our online forecasting tool gives you:
A powerful, intuitive and beautifully simple interface. As you enter your information we build your profit and cash flow forecast, protected from formula errors and mistakes.
Insightful graphs and performance indicators that show you the future and tell you how your business will shape-up.
Unlimited plans and scenarios, letting you model different ideas and scenarios to help you decide what to do.
Accurate, professional financial forecasts in a standard format for investor and lender review. Make their job easier while raising your credibility.
Try it now without registering
Your Business, Your Ideas...
Simple, Easy Interface
You'll have a thorough plan before you know it
No Formulas, No Calculations
Accurate and painless, focus on business not maths
Key Performance Indicators
Short-cut to the information your business needs you to know
A More Profitable Business
Make better-informed decisions and build a stronger business